Ship model San Juan, historic wooden static kit Occre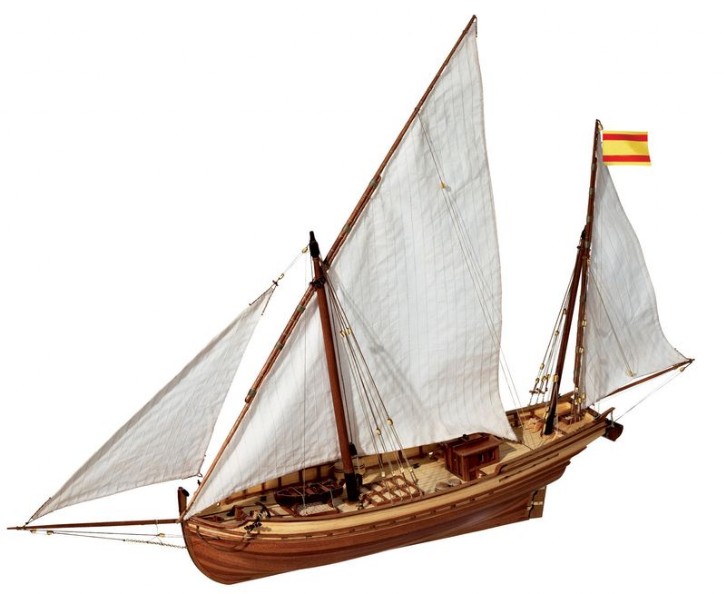 Specification
Scale 1:70


Length: 685 mm


Height: 489 mm


Difficulty: 1


Part No.: OC12001

San Juan ship model
San Juan is a small coastal sailing boat which re-establishes the routes to the Antilles after War of Independence.

Scale 1:70, Length: 685 mm, Height: 489 mm
Display scale kit difficulty: 1

Ship history
Following the War of Independence, after Spain had lost her American colonies, merchant marine ships all but disappeared from the peninsula, leaving only small coastal sailing boats behind to re-establish the routes to the Antilles. Through the Royal Decree issued by Charles III, trade was re-opened with those colonies that remained faithful and it was the felucca, San Juan (El Glorioso) that made the first voyage.

Scale kit description
The kit features the following: This beginner kit is a good choice for everyone who is new in ship model building. A plank on frame hull construction, building plans with general details, English instructions, walnut or lime planking doweling for masts, spars and oars, full set of detailed brass shields and sails. All sheet ply sections are laser cut for greater accuracy.

CAUTION!! Although these are high quality ship model kits, they may not be suitable for some one not familiar with building of wooden model ship kits. See more.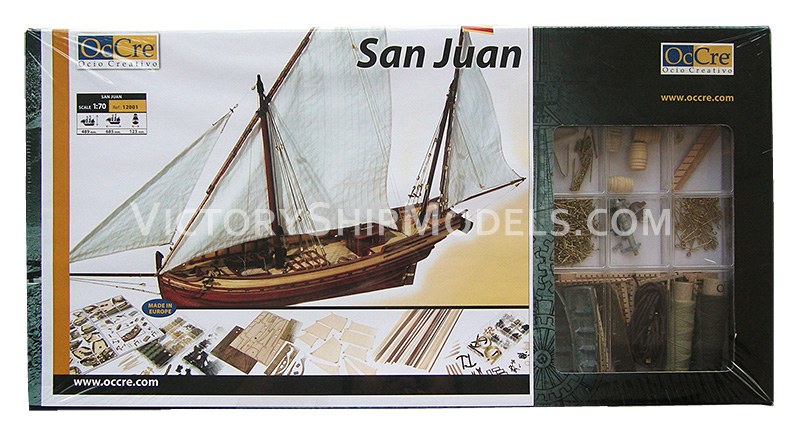 Ship model San Juan is favorite wooden scale kit from Occre manufacturer. It is popular for its good quality and the customers often buy it as a valuable and nice gift. Scale model kit San Juan from Occre contains necessary building material and parts. That is why the modeler can focused only on building of this nice wooden tall ship model. Victoryshipmodels.com selects and offer only the best ship model kits. Ship model San Juan is one of them.

Retail box in pictures - overview
Wooden planks and parts, accessories, documentation.

Open box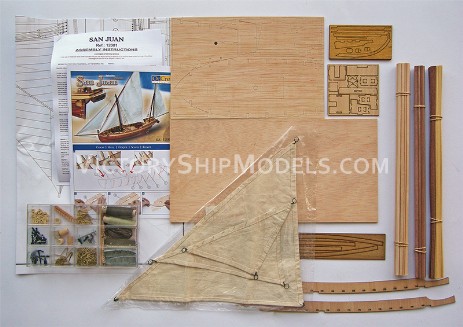 Wooden parts
Accessories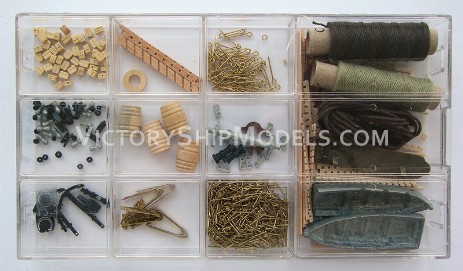 Documentation