Ship model HMS Revenge, historic wooden static kit Occre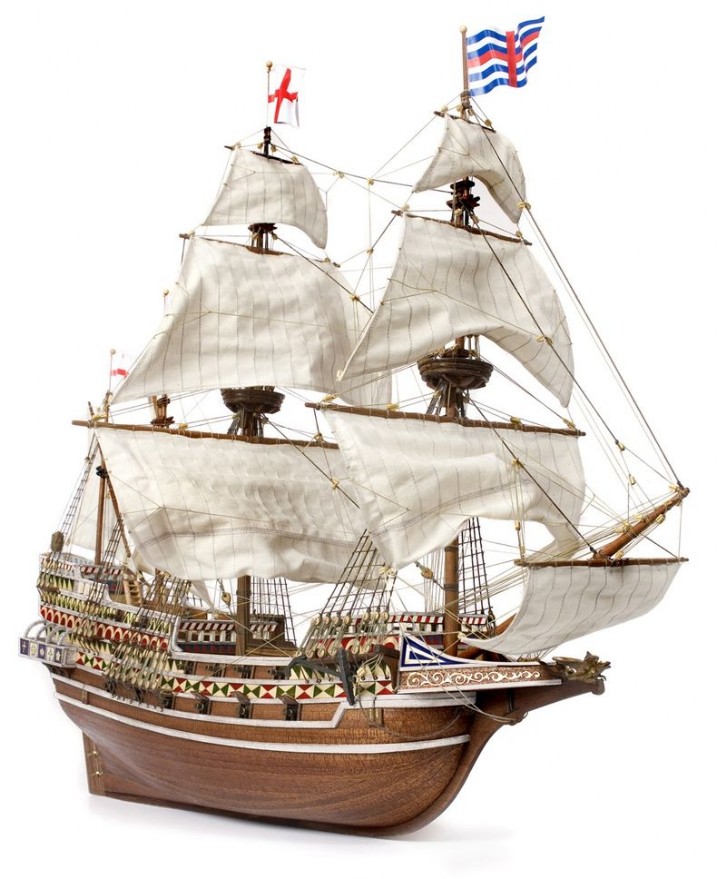 Specification
Scale 1:85


Length: 695 mm


Height: 570 mm


Difficulty: 2


Part No.: OC13004

HMS Revenge ship model
HMS Revenge was an English galleon which under Sir Francis Drake's command participated in several battles.

Scale 1:85, Length: 695 mm, Height: 570 mm
Display scale kit difficulty: 2

Ship history
HMS Revenge was an English galleon built by Sir John Hawkins in the shipyards of Deptford in 1577. The design had some special characteristics. The ratio between the length and the breadth was narrower, forecastle and stern castle smaller than typical galleons with low freeboard. These features provided better artillery stability. Under Sir Francis Drake's command participated in several battles.
As an integral 1590 Frobisher expedition against the Indian fleet, he was captured as war booty. A terrible storm sank Revenge on his trip to Spain.

Scale kit description
The kit features the following: This intermediate kit would be suitable for anyone who has previous model building experience. A plank on frame hull construction, building plans with general details, English instructions, lost wax brass castings walnut or lime planking, wooden masts and spars, brass and walnut fittings, etched brass details, rigging cord, sails and silk flag. All sheet ply sections are laser cut for accuracy.

CAUTION!! Although these are high quality ship model kits, they may not be suitable for some one not familiar with building of wooden model ship kits. See more.